Dubbed the pearl of Africa – Uganda, like the name suggests is a prime travel destination with a lot to offer you while on your safari to Africa. Lying in the eastern part of Africa, Uganda is a natural beauty with an abundance of gifts bestowed to her. It is an iconic travel destination, offering exceptional wildlife adventures ranging from the ultimate gorilla safaris, to African big five trips and so much more.
While beauty is in the eyes of the beholder, a Uganda self drive trip is a guaranteed opportunity to enjoy a great safari experience ranging from; breathtaking vistas of diverse landscapes, to awe-inspiring sights of elusive vegetation, magical views of mountain ranges, and abundant wildlife all in this captivating country. These are the top ten reasons why you should visit Uganda.
Off the beaten track experience
Uganda is blessed with many hidden gems that reward visitors with an off the beaten track feel while on safari to Africa. Most travel destinations in Uganda have excellent photographic opportunities as well as iconic views of Africa's wild game. Here are some of the destinations which reward visitors with an off the beaten track feeling; Kidepo valley national park, the feasts of extremely diverse Karamojong plains, stunning Rwenzori mountains, Nyero rock paintings, Lake Bunyonyi and many others. The aforementioned places receive very few visitors but the few that visit are rewarded with the splendor of Africa's success story of a land so adventurous and unspoilt. Let your imaginations become limitless as you take a path to the lesser known locations in Africa on your Ugandan Safari.
Giant Mountain gorillas
While many agree that Uganda is the only travel destination alongside her neighbours Rwanda and Democratic Republic of Congo where half of the world's remaining mountain gorilla species can be found, Uganda is a land which offers exceptional and deserving gorilla trekking experiences. Uganda rewards visitors with a must-see view of these great endangered apes, not to mention the incredible photographic moment in two adjacent national parks- Bwindi impenetrable national park and Mgahinga gorilla national park. The chance to stay around half of the world's population of endangered mountain gorillas alongside other magnificent forest species including forest elephants and antelopes is incomparable to any. The incredible one-hour gorilla trekking experience in Uganda is undoubtedly one of those memorable experiences.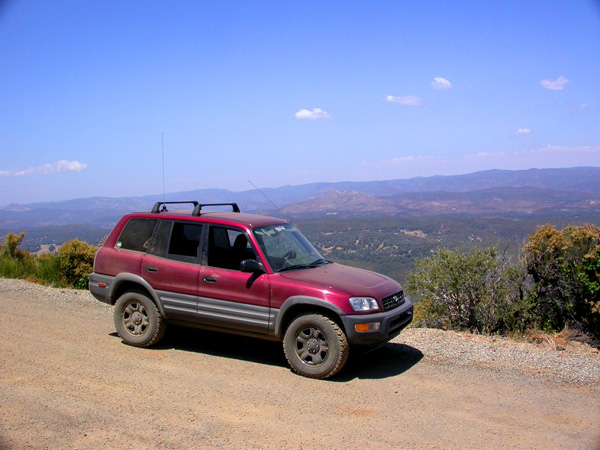 On the other hand, Uganda is the only destination in the world which rewards visitors with mountain gorilla habituation experiences only enjoyed at Bwindi impenetrable national park. Stand a chance of seeing a gorilla group out of the 400 mountain gorillas that live in south western Uganda.  It is Uganda's most iconic experience you can't miss for anything in the world
Abundant wildlife species
With a vast variety of natural forms, not to mention the most profuse and heavily populated wildlife congregations, Uganda is a unique land. Not only is it a home to mountain gorillas, it is also a land endowed with more unique wildlife species lying in amazing wildlife viewing spots. The country beams with plenty of animals roaming across the vast incredible plains of the savannah.
The most sought after animals include the African big five; leopards, buffaloes, elephants, Rhinos, and lions (not to mention the unique tree climbing species). Others include: Antelope species such as; kobs, impalas, duikers, and primate species; chimpanzees, golden monkeys, colobus monkeys, vervet monkeys, among others. Zebras, hippos, warthogs, cheetahs, and many more can be viewed in the jungle as one takes in the beauty of nature. Uganda's national parks and wildlife sanctuaries are just as impressive and beautiful with their own unique fauna making Uganda an interesting must-visit safari destination for large game viewing. Get thrilled by the sight of climbing lions and water buffaloes
The best locations to view wildlife include; Murchison falls national park, Queen Elizabeth national park, Kidepo valley national park, Mount Elgon national park, Rwenzori mountains national park, Bwindi impenetrable national park, Semuliki national park, Mgahinga gorilla national park, Kibale forest national park, Lake Mburo national park and many others. Create amazing memories at any of Uganda's national parks with your Friends and Family while you connect with nature and its gifts. The best 4×4 car rental option for wildlife adventures can be a Landcruiser  Prado or Safari Landcruiser. Both options come with a pop-up roof that gives a visitor a unique way to game viewing during a game drive.
Captivating mountain ranges
Rising 5109 m above, the Rwenzori Mountains are Uganda's prime destination for mountaineers and fans of hiking life. With spectacular view points of landscapes, Rwenzori Mountains reward trekkers with stunning views of Africa's tallest mountain ranges, spanned by the Equator, relief and vegetation.
The pearl of Africa is a land where mountains soar, having some of the peaks permanently covered by glaciers while others have craters. Take on the adventure of climbing the two mountains (Rwenzori and Elgon) on the quest to reach the mountain summits. Explore this can't miss destination by foot and enjoy the sight of the snow peaks: Stanley, Speke, Baker, and the highest Margherita.
Other mountaineering destinations that are equally rewarding include Mount Moroto situated in the Far East along the Kenyan border and Mount Muhabura located in south western Uganda. So, If you are thinking about trying something fun and captivating this year, Uganda is the perfect choice for captivating mountaineering experiences.
The source of the Nile
Uganda is the source of Africa's longest river- the river Nile. Estimated to be about 6600 kilometers long, the Nile passes through nine countries although it is most centered in Uganda and Egypt. This impressive natural wonder has over the years gained a reputation for fun and adventure. To appreciate the Nile's timeless beauty, take guided lifetime adventures with the most sought after being viewing the spot where the Nile starts and white water rafting in Jinja, one of Uganda's tourist hubs. This unforgettable experience offers the Nile River explorers a chance to enjoy a day's raft along giant water slides. Other activities enjoyed at the source of the Nile include kayaking, bungee jumping, jet boating, quad biking, swimming and many more.
Best white water rafting in Africa
It is increasingly difficult to have the feeling of travelling to a unique place in Africa. Lying in a continent soaked with waters and other drainage systems, Uganda is known for offering some of the finest white water rafting adventures in the world. This unforgettable experience is popular along the River Nile in Jinja where the travellers enjoy a day's raft along giant water slides. Guests are given the opportunity to choose between an easy or more difficult route before the rafting begins. Participants are given life and strong helmets to protect in case they trip over. Despite the intensity of some rapids, guests who engage in this activity agree that it teaches one to remain calm under pressure. Whether you are looking for an amazing getaway or an incredible thriller, visit Uganda and enjoy this Adrenaline thrill.
The birder's haven
Renowned as a splendid bird watching paradise with about 11% of the world's bird population, Uganda is really special. Uganda is home to a total of about 1078 bird species recorded including some of the rarest species making her one of the richest birding destinations in Africa. Birds in Uganda are distributed in a wide range of habitats: forests, swamps, lake shores, and about 25 bird species endemic to the Albertine rift region. Some of the bird species in Uganda are: shoe bill, green-breasted pitta, African green broad bill, Great blue Turaco, Shelley's crimson wing, Standard- winged night jar, short- tailed warbler, Doherty's bush shrike, bar- tailed trogon, Black- breasted barbet, pelicans, ostrich and many others.
The leading Birding locations in Uganda include; Semuliki National park, Bwindi impenetrable national park, Murchison falls national park, Lake Mburo national park, and other national parks. These destinations offer unobstructed bird watching adventures that are a must-try while in Uganda.
Diversity and culture
With over 52 indigenous languages, Uganda is a culturally diverse land with over 56 different tribes. It is one of the most ethnically diverse countries in the world. Experience authentic and enjoyable cultural encounters with a chance to appreciate the uniqueness of individuals, communities and African culture in Uganda. Each tribe speaks a different dialect and has dissimilar practices. The people are friendly, open and curious with every region providing a different experience.
During a cultural safari, guests learn about the ways of life of the people in different communities, taste different local cuisines of food and drinks, forms of worship, listen to fascinating performances of songs and dance, dress code and farming and some of the most queer but fascinating traditions on the universe. Visit the Ndere troupe cultural centre and enjoy awesome traditional performances from different tribes in Uganda.
Meet the Bakonzo and Banyaruguru together with other local people around Queen Elizabeth national park; the Bakiga and Batwa people around Bwindi impenetrable national park and Mgahinga gorilla national park; the Boomu and Mubako communities around Murchison falls; Batooro around Kibale forest national park; Batwa hunters around Semuliki national park; the Bamasaba and Sabiny around Mount Elgon national park and many others.
Learn about the most sought after minority Ik tribe of north eastern Uganda near Kidepo Valley national park; Batwa of south western Uganda around Bwindi impenetrable national park and Mgahinga gorilla national park; and Bambuti people of western Uganda near the Rwenzori mountains national park. There is no doubt that Uganda is a very unique place and a must visit destination in Africa.
Elusive vegetation
Uganda not only has a variety of lush and luxurious jungles, most floras are breathtaking creating a precious ecosystem which is home to an incredible variety of wildlife as well as some of the rarest species. There is no better way to marvel at the vast plain of the savannah, rainforests adorned lush evergreen trees, and many more than to visit Uganda. Uganda has three major vegetation types; savannah, rain forest and montane vegetation distributed in several national parks which are most photogenic during sunrise and sunset hours.
With a visit to Uganda's savannah parks one is welcomed by the scenic views of savannah woodlands and grasslands beaming with elusive wildlife. The sighting of short scattered trees, shrubs and grassland plains along other features like drainage systems reward visitors with a thrilling wilderness experience. Similarly, rain forested national parks in Uganda offer visitors with a spectacular view of the thick rain forests profusely inhabited with primate species. The spectacle of very tall trees, evergreen and beautiful canopies reward guests with a stunning jungle encounter.
Montane vegetation on the hand can be viewed at places of higher elevation in Uganda. This is found in Uganda's montane parks (Mount Elgon national park and Rwenzori mountains national park). The two parks contain the breathtaking spectacle of the world's rarest of flora species; the giant lobelia and the giant groundsel plant species. Visitors may also explore different vegetation zones found in high altitude regions including the bamboo, heath and Afro-alpine moorlands. Opt instead for a full-day excursion that includes a quiet afternoon to explore breathtaking vistas available in every direction.
Africa's most beautiful waterfalls
Uganda is filled with a lot of scenery to see and one of them is the numerous waterfalls. Waterfalls are some of the world's most iconic sceneries that demand respect. Most Beautiful during dry seasons, here are some of the waterfalls that draw nature lovers in large numbers: Murchison falls sprouting from the Victoria Nile once described as the most spectacular thing to happen to the Nile, Ssezibwa falls on Ssezibwa river, Sipi falls located in eastern Uganda in Kapchorwa district, Kisiizi falls located on Kyambe river , Mpanga falls gushing from River Mpanga, Bujagali falls, Aruu falls and many others. Waterfalls are a clear reference to nature's beauty. If you are looking for a prime stop for waterfall adventures, a visit to Uganda would be worthwhile.
Over and above the reasons why you should take on a Ugandan adventure, it is important to note that the pearl of Africa is a medley of wonders for any traveler across the world adorned with beautiful sceneries you wouldn't want to miss.