As we informed you last week that singer Lil Pazo donated 80kgs of posho to the task force team of covid-19 in Uganda, the singer managed to get a mention and appreciation from the president of Uganda, Museveni, as he was addressing the nation yesterday about the pandemic Covid-19 (corona virus).
The 'omwavu wakufa' singer had however asked his fellow musicians to emulate what he did, after his donation, but seems some are unmoved by his donation including the wordy Full Figure.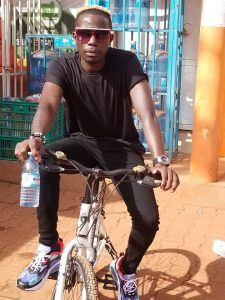 Full Figure blasted Lil Pazo's donation claiming that he was just looking for cheap popularity and wanted to get a mention from president Museveni. The unbothered Full Figure therefore says that since the LUNABE singer got a mention from the president then he won't even bath for the entire month because his dream just came true.
Of course this is an insult and we definitely anticipate a retaliation from the soft-voiced singer, we shall keep you posted!!!