The musical Mayanja family is very much known for its controversies besides being musically talented. The family has produced very many Uganda music stars led by Jose Chameleone who has went on to mentor his young siblings likes of Weasel (one half of the popular defunct Radio and Weasel duo), Pallaso, and the Late AK 47.
However, the family also consists of other members including their elder brother 'Henry Kasozi' and Humphrey Mayanja along with the two sisters; Nabukeera Josephine and Nalwanga Juliet, the former is the oldest child of Chameleone's father 'Gerald Mayanja' whom he produced in his first relationship before meeting Chameleone's mother.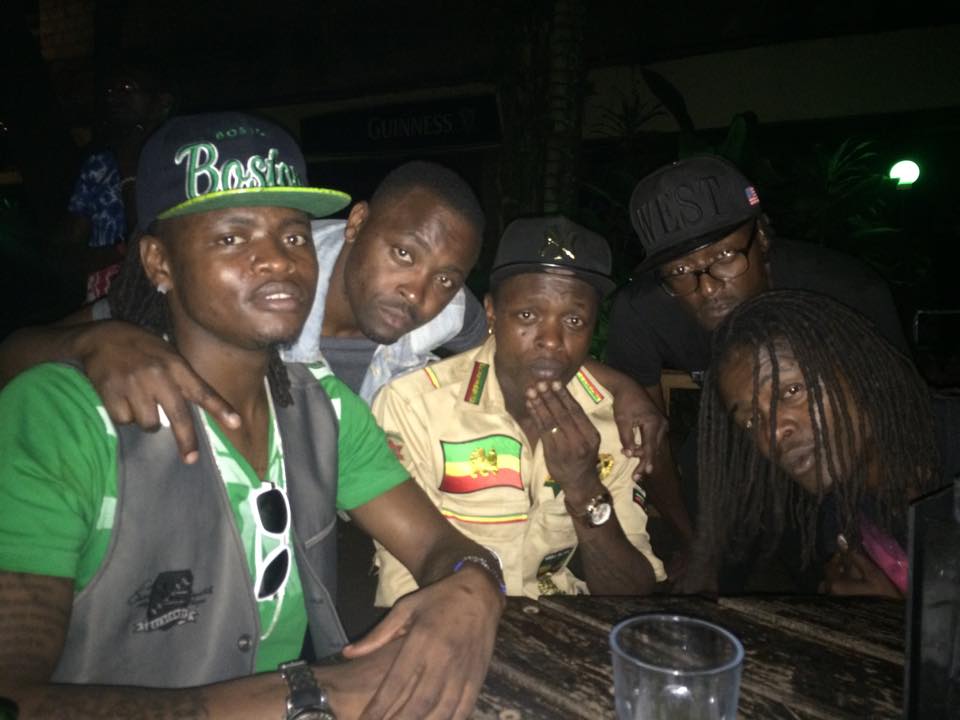 Meanwhile, on the 8th of March 2020 (Wednesday) night it's alleged that Pallaso and his older brother Henry Kasozi were chilling and having fun at the latter's friend known as Mimi and they were later on joined by Jose Chameleone and Weasel who later went on to visit Chameleone's manager, Bijou, at her place.
It is claimed that the Mayanja brothers first had fun from there, at Bijou's place, – eating, drinking and talking about various issues. While talking, after getting drunk, it is alleged that Weasel insulted Pallaso that he has spent a lot of time in the USA but he's so broke to an extent that he has no single land title well as him (Weasel) stays in a bungalow which didn't go well with the 'Akomelerwe' hit singer hence beating him seriously.
It is also said that Weasel did not only insult Pallaso but also his older brother 'Henry' – the proprietor of Fling Fire clothing label, hence also joining Pallaso in disciplining Weasel with serious punches. Jose Chameleone entered in to intervene the issue and to save Weasel hence the squiffy Pallaso punching him as well.
Later, Weasel expressed his anger on his instagram account where he posted a video of him burning one of the t-shirts made by the Fling Fire Clothing Label of his brother, Henry Kasozi. ''I don't deal with dirty mind, #I don't buy it #flingfire I love #Uganda but not de devils in it #stayhome'', captioned Weasel.
Jose Chameleone commented on Weasel's post and advised him to pray a lot as the devil is a liar in which Weasel replied him that they need to pray for their brothers because they are so evil. ''Pray, pray, and pray!!! The devil is a liar!!!'', said Chameleone. ''We need to pray for them so evil'', replied Weasel.