The Bizonto, a growing Comedy group have given Dr. T Amale an ultimatum of 21 days to apologize to People Power fans. These local comedians include Radio Simba presenters Kidomoole, Opeto and Mbabali Malisen. They have given their mate 'Dr T Amale' an Ultimatum of 21 days to give his public apology to the people power movement supporters who have been roasting the whole group via social media.
Dr. T Amale landed into hot soup after verbally attacking the People Power boss Honourable Kyagulanyi Ssentamu Robert in a video that he shared on the Bizonto Facebook page.
The Bizonto Comedians claim that ever since their work-mate, Dr T Amale, uttered those words attacking Bobi Wine the People Power Movement supporters have been attacking and abusing them frequently on different social media channels including Facebook.
The Bizonto went public and apologised to People Power fans via the Spark TV. They also established that they will never allow any other upload from any of their members other than the Bizonto videos that show their comic. They reported that Dr. T Amale uploaded his personal comments via their Facebook without their consent.
Therefore they have begged their mate to Apologize as soon as possible otherwise he will be fired after the 21 days if he fails to do so, claiming that his words are now affecting their business. They also advised their mate to use his own Facebook account or Facebook page to air out his comments concerning politics!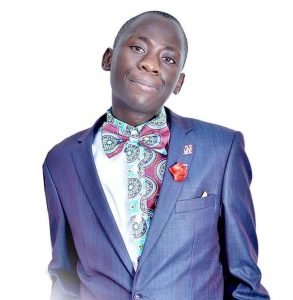 What is in this Video?
It is to be remembered that last month Dr. T Amale made a video that went viral that seemed to attack Bobi Wine. The video praised the current president Yoweri Museveni and Dr. T went ahead and made comments against People Power and its supporters, statements that didn't go well with the Opposition supporters.
It is this same video that caused problems to Ddembe Fm presenter, Jacob Omutuzze after he shared a video on his own facebook page. He added some statement supporting the comedian and said that what Dr. T Amale was talking about is true. He received a lot of insults and abuses from People Power supporters.
Dj Jacob however decided to retaliate back to the People Power supporters and even went ahead and talked to Bobi Wine who managed the conflict to stop his fans (also supporters) from making further attacks. Jacob also made a public apology leading to a cease fire!
Now it's turn for Dr. T Amale as his fellow Bizontos are not happy with the comments they get on their posts nowadays.