Your road trip begins within the heart of Uganda's capital with great views as you drive through heading to the northwest of Uganda to Murchison Falls National Park. Uganda is home to the highest number of habituated Chimps and gorilla families in Kibale and Bwindi Impenetrable forest respectively. All you need as you plan your self drive road trip inUganda is to secure a permit through a trusted travel agency to allow you to track these apes and spend time with them. 
Day 1: Transfer to Murchison falls National Park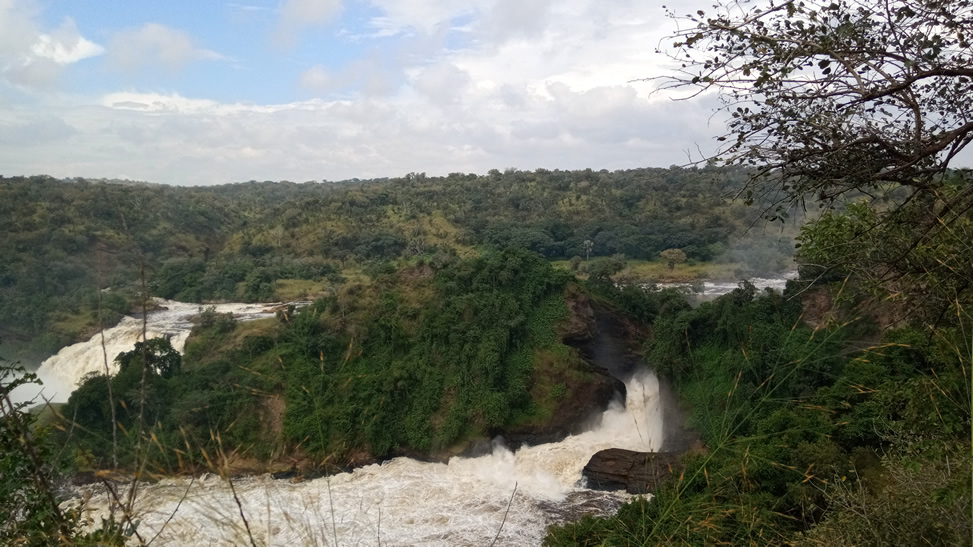 You will set off very early in the morning and drive towards Murchison falls national park which is about a 5 hours' drive from Kampala. You will make a stopover at Ziwa Rhino Sanctuary for Rhino tracking and lunch and later proceed to visit the top of the falls. You will later set off to the ferry and cross into Murchison falls national park for an overnight stay.
Day 2: Murchison falls National Park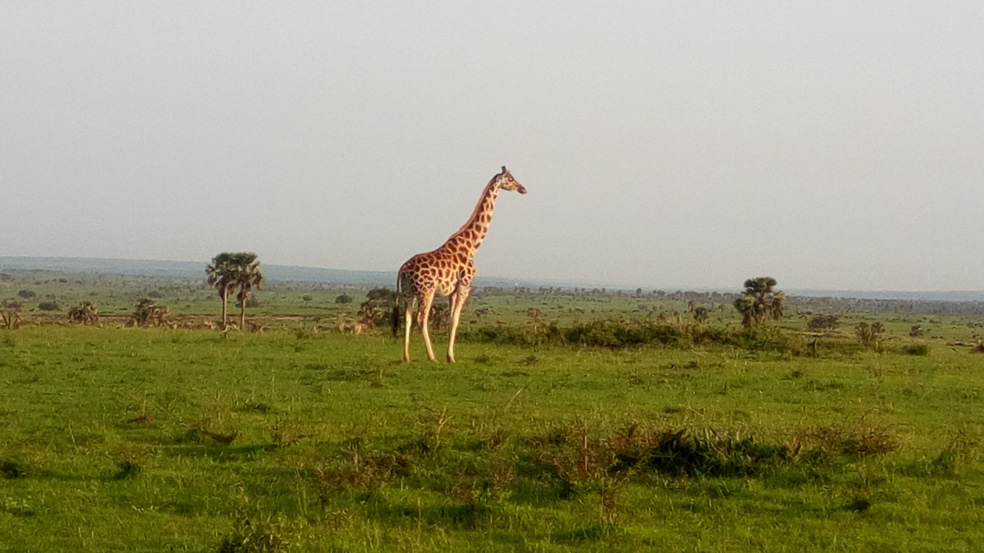 You will drive to the northern river bank for the morning game drive for buffaloes, elephants, hyenas, bushbuck, waterbucks, giraffes, and drive back to the lodge for lunch and relaxation. You will later go for a boat cruise to the bottom of the falls. You will have a close view of the hippos, Nile crocodiles, birds and several other animals that come to cool off on the Nile waters. After this great experience on the waters, you will return to the lodge for dinner and overnight. 
Day3: Murchison falls to Kibale National park (fort portal area)
After the early morning breakfast, get into your car and head to Kibale National Park (441km) about 9 hours' drive. Self-drive enables you to go through rural areas with scenic landscapes of Hoima and Magadi before arriving in Kyenjojo in the evening hours. Drive through rural areas of hoima and kagadi arriving in the evening with a stopover at hoima for lunch. Have dinner and overnight in Fort portal.
Day4: Chimpanzee tracking and transfer to Queen Elizabeth NP.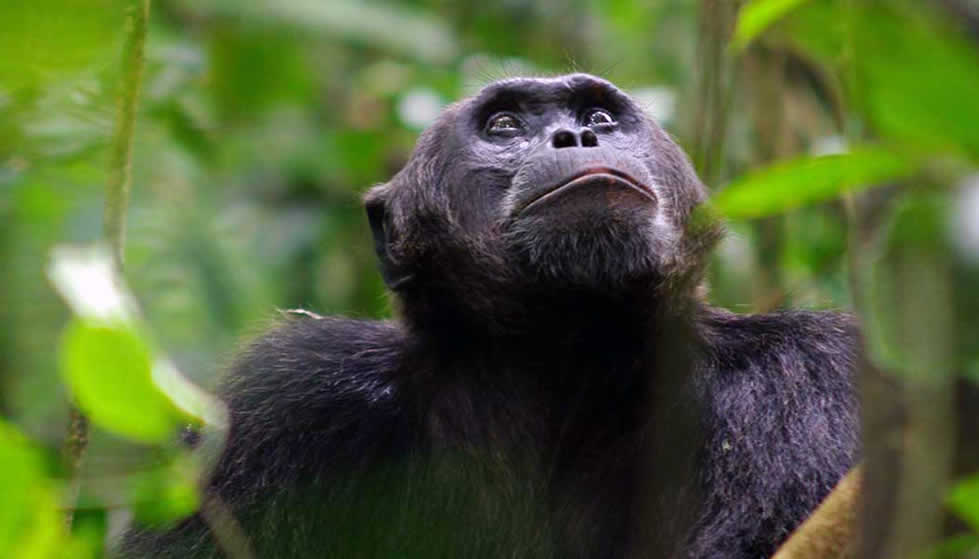 After your morning breakfast drive to the park headquarters for one of the most attractive activities; Chimp tracking. The activity begins with a briefing by UWA staff on the guidelines for Chimpanzee tracking. Kibale National park shelters the highest number of Chimps in the region and 13 other primate species. You will spend one full hour with a habituated Chimp group as you take pictures and learning more about how they live. After this great adventure, you will proceed to Queen Elizabeth National park for another exciting travel experience on your Self-drive safari. You will enjoy the scenic Rwenzori Mountains as you approach Queen Elizabeth National Park arriving in the evening hours for dinner and overnight stay in the lodge or your tent. 
Day 5: Queen Elizabeth NP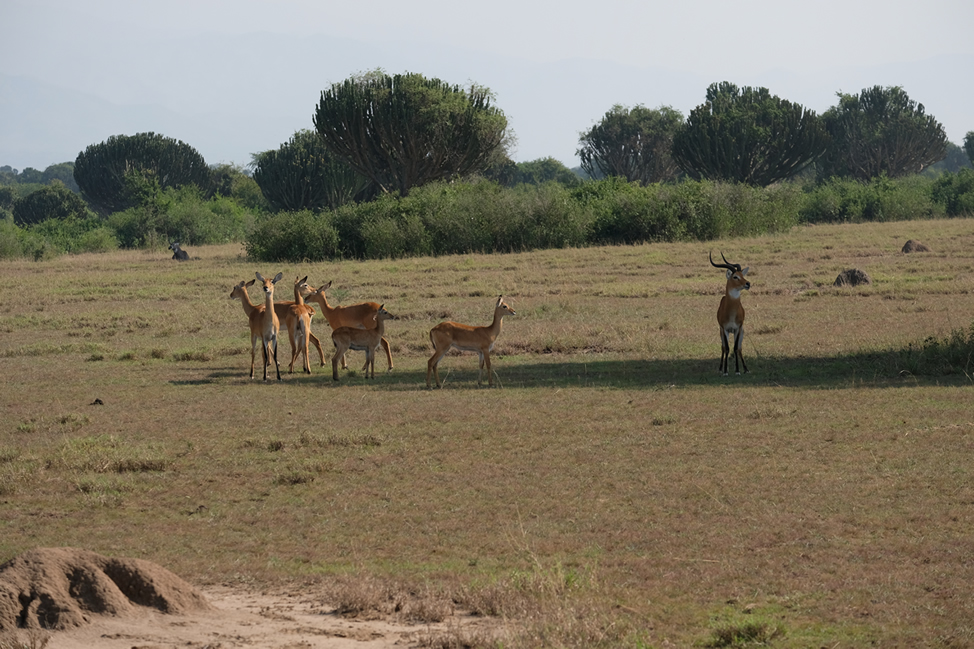 After morning breakfast, you will have morning game drive for chances of the early hunting cats like the leopards, spotted hyenas, large herds of elephants and Uganda kobs among others. After this great adventure, you will return to the lodge for lunch band relaxation as you prepare to launch a boat cruise at the famous Kazinga Channel. You will watch in the hippos and crocodiles in a very close range as you do boat cruise. After this great time at the boat, you will return to the lodge for dinner and sleep. You can't miss this wonderful experience on a self-drive trip to Uganda especially in the western parts of Uganda. 
Day 6: Transfer to Bwindi Impenetrable National Park through Ishasha sector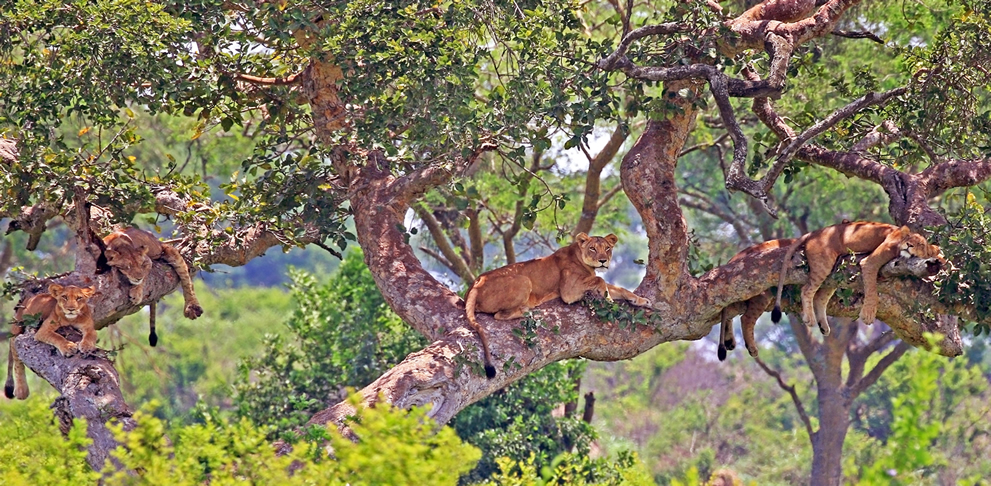 In the morning after your breakfast, you will drive off and head to Bwindi through the Ishasha sector in the south of Queen Elizabeth National Park for chances of spotting the tree-climbing lions. You will have your lunch in this area and proceed to Bwindi Impenetrable Forest National park arriving in the evening for relaxation, dinner, and overnight in the park. 
Day 7: Bwindi NP-Gorilla Tracking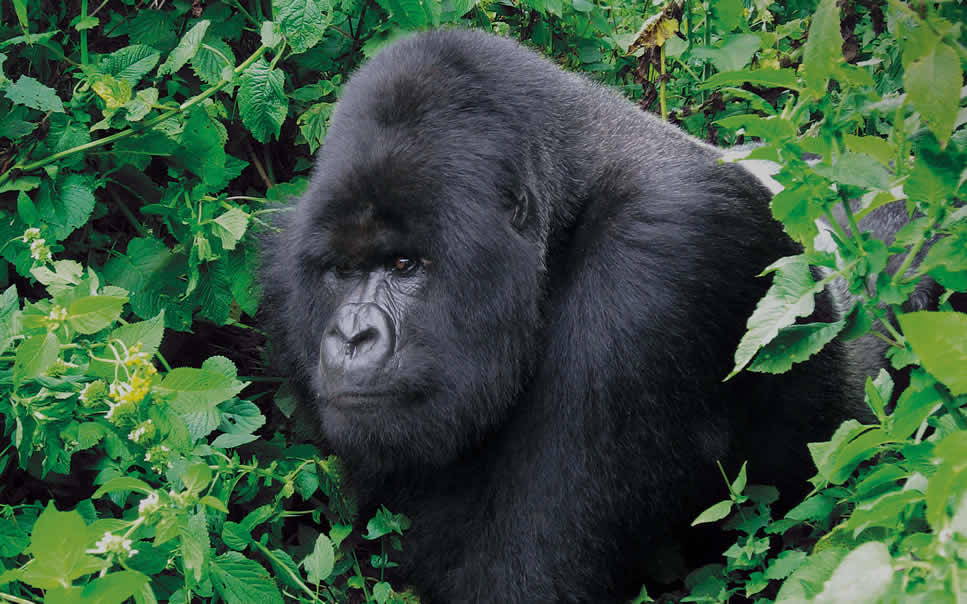 After breakfast very early in the morning, you will set off to the park for Gorilla Tracking, depending on the sector to track, you will drive to Bwindi park headquarters where you will be briefed on the proper guidelines for this activity. You will then set off and hit the jungle in search of these endangered creatures with which you will spend one full hour as you take pictures and learning about their daily lives. Please ensure that you acquire a gorilla permit with a trusted travel agency in time to avoid being denied access to do this activity. Some level of fitness is required for this activity because the Gorillas live in the mountains and you will move to look for them. The park shelters several bird species which are noticeable as you track the Gorillas. You will later return to the lodge for relaxation, dinner and overnight stay. 
Day 8: Transfer to Bunyonyi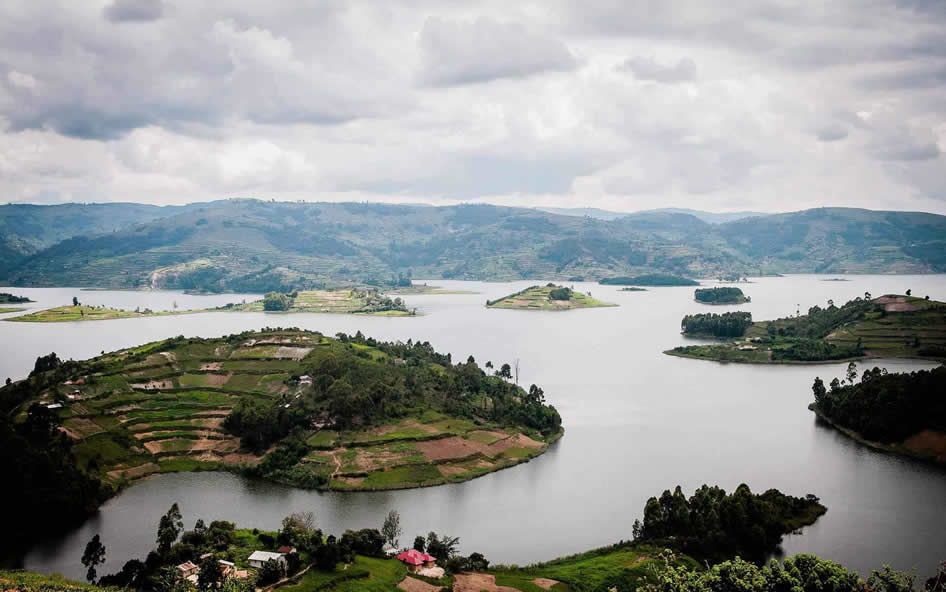 On this day you will transfer to Lake Bunyonyi driving through the steep hills of Kigezi (also known as the Switzerland of Africa), you will embark on a wooden engine boat to explore the different Islands on the lake learning about the Bakiga culture as you watch the local people go about their lives. Several birds are seen on the islands. You will be amazed at the food prepared, dance performances from the locals. Return to relax at the lodge and overnight.
Day 9: Transfer to Lake Mburo 
After the morning breakfast, drive through Kabale town and transfer to Lake Mburo National Park for about 199km arriving in lunch hours at the Igongo Cultural Center. You will later proceed to Lake Mburo national park and have an evening boat cruise or game drive depending on your choice. Wildlife like the Nile crocodiles, Hippos, Zebras, several antelopes makes Mburo a unique place for game viewing. Relax at the lodge for dinner and overnight.   
Day 10: Morning game drive and transfer to Kampala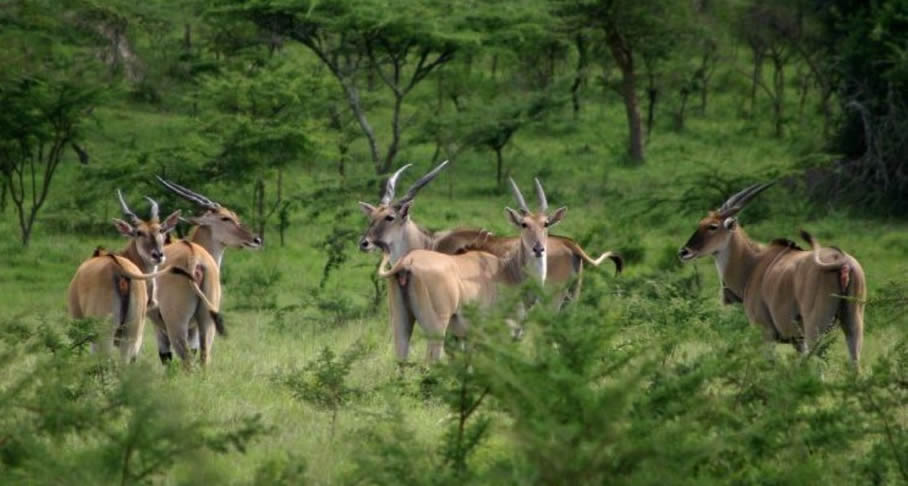 After the morning breakfast, you will go for a nature walk in the park that will uncover various wildlife species like the Giraffes, antelopes, Zebras, warthogs, and Buffaloes. Return from the activity and set off for Kampala (240km) which is about a 4 hours' drive. You will have a stopover at the Uganda Equator crossing at Kayabwe for a magical photoshoot and purchase of the souvenirs. Proceed to Kampala and head to the airport for departure.  
Your Self-drive tour for 10 days ends on this day with great memories as you drive from the countryside of this landlocked country and end at the airport.