Singer Eddy Kenzo has come out to defend city socialist and former NTV presenter, Shiella Gashumba, after the former revealing how little TV presenters are paid.
Last week via her Twitter handle, it's to be remembered that Sheilla Gashumba disclosed how little she was paid on NTV (50k per show, roughly 1 Million a month) and swore never to work on TV again due to the media houses' under payment which makes presenters languish in poverty besides holding a big name.
This sparked off a heated argument among several presenters and former presenters, including former Shiella work-mate on NTV Robbie Tisti who thought Shiella wouldn't have done such a thing to her former employers because she had signed a contract, meaning she agreed the payment.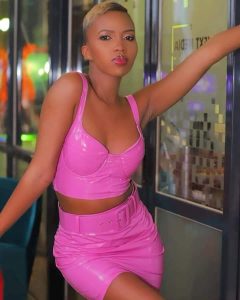 However, the 'tweyagale' singer used his socials to show how disappointed he is in presenters who have come out to bash Shiella for what she did instead of using this chance to put their bosses on tension to increase their salary.
Kenzo says that Sheilla died for the many as many powerhouse presenters are really putting in much effort to work for various media houses but end up being paid little.
Kenzo further revealed that in being paid little, the presenters take this opportunity to squeeze money from the singers by force and that some of them fail to play your songs if you dare fail to pay him/her.
The Big Talent boss lastly said that Shiella's point is very crucial regardless of whether she said it in a bad or good way.
The self-proclaimed young Mandela claims that presenters would have used this debate wisely to see that their bosses increase their earnings instead of bashing the former NTV The Beat presenter because the fact is that she's dying for them.