After her sentiments she made on Uganda President hopeful and People Power Pressure Group founder, Bobi Wine Kyagulanyi, South-Africa-based Ugandan socialite Zari found her self in hot water.
Many people, especially People Power supporters, threw a thousand of abuses to the so-called 'Boss Lady' after she asked for the credentials from Bobi Wine that show he's fit for the presidential seat he is set to run for, come 2021.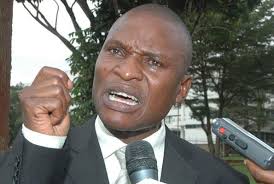 Meanwhile, besides the insults from People Power Supporter a one Tamale Mirundi has also come out to advise Zari to stop talking about politics because she knows little about it.
The candid Personality adamantly told Diamond's ex that it isn't her place to ask for the credentials of Mr Robert Kyagulanyi Sentamu alias Bobi Wine after all she isn't the Electoral Commission Chairperson.
Tamale's utterances were made today during the STV Sharp Talk show with Kazibwe Bashir where he also further advised the mother of five to stick to showbiz which she understands 'like a dream' instead of discussing politics ineptly.
"If it is a topic to discuss about the type of the right man to marry, she can talk but she cannot talk about politics. Is she the the Electoral Commission Chairman? Let her wait for entertainment stories, these are very serious issues" said Tamale Mirundi.