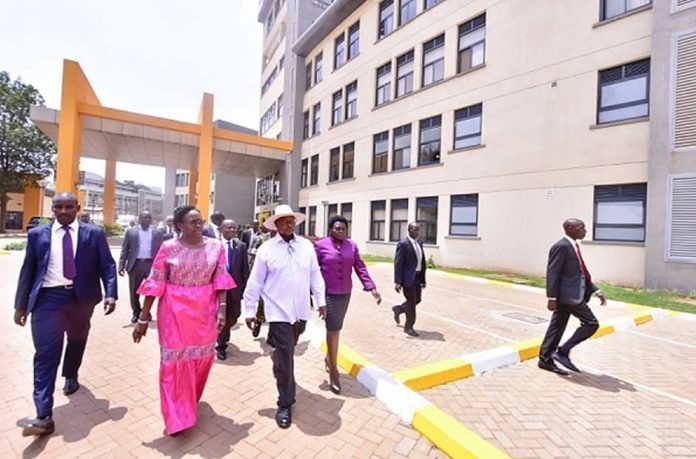 Parliament's health committee has heard that Mulago Specialised Women and Neonatal Hospital (MSWNH) lacks the human resources needed to offer services in critical areas.
The committee was on Tuesday (February 23, 2021) told that the areas lacking critical staff are anaesthesia, radiology (specialised medical personnel who read and interpret X-ray images), embryologist (a fertility specialist who helps to create viable embryos to be used in IVF (in vitro fertilisation), a service offered to couples having trouble conceiving for various reasons. Others are intensivists whose specialty is to work in intensive care units and neonatology intensivists who take care of newborn babies who develop complications.
Dr Evelyn Nabunya, the acting director of the hospital, said: "The few critical specialised staff, that we were sharing with Mulago Hospital, have been recalled by their former employer." According to the staffing regulations, the facility is required to have 15 anaesthesia staff, but has only one consultant anaesthesiologist Dr Nabunya and one anaesthetic officer.
Anaesthetists put patients to sleep before they undergo medical operations. "The lack of anaesthetists has rendered six medical operating theatres idle, only four are functioning. The number of operations done a day is limited," Nabunya said.
The hospital management including Nabunya, Dr Jolly Nankunda, the acting deputy director; Lucas Birungi a senior accountant; Sarah Ndibalekera the senior hospital administrator and Catherine Mwale, the Senior human resources officer, appeared before the committee to highlight the challenges faced by the facility.
Nankunda said there is no training of embryologists in Uganda. The lack of embryologists has delayed the establishment of IVF, a highly specialised service, which is yet to be offered in a government facility in the country. The facility is supposed to have three embryologists, but none has been recruited so far.
The Committee chairperson Michael Bukenya, who is also the Bukuya County MP, asked how much was required to train each of the embryologists abroad. In response, Nabunya said for one to receive such training in India they would need $25,000 (about sh91m) while in the US the cost is $64,000 about (sh234m) annually.
"Due to the demand for specialists needed in the hospital, Parliament in the 2021/22 national budget, is expected to appropriate the required funds," Bukenya said. Fred Baseke, the Ntenjeru South MP, asked about the budget and in response, Nabunya said the approved budget for 2020/21 was sh21.58b, including a wage bill of sh7.3b.
"The 2021/2022 budget is sh22.75b, we have requested for extra sh8b, to cater for the wages and salaries of the newly recruited specialised staff." she said.