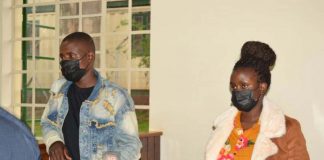 The Makindye Magistrates Court has remanded businessman Charles Olim commonly known as Sipapa and his wife to Luzira prison. The court charged Sipapa with six...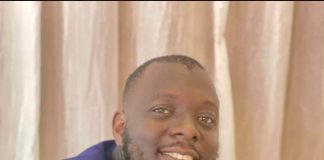 Dembe FM Talk and Talk host, Kasuku is well known for his reckless remarks that have in the past earned him beatings from top...
The station was selling a litre of petrol at Shs 12,000 by end of business...
Uganda Revenue Authority officers during an operation along Mukono-Kayunga road arrested a man dressed in...
No one saw it coming; the tourism sector was high in expectations. Some African countries...
Uganda's power distributor Umeme has launched countrywide operations against suspected electricity thieves. This follows a...
Two Kyambogo University lecturers have been sued before the Commercial Division of the High Court...
Like other sectors of the economy, tourism has not been spared by the breakout of...
Weasel Manizo may have gotten away with being arrested for domestic violence but all is not okay. A month ago, it was alleged that...
One hit wonder Ronald Alimpa popularly known for his song Lusuku Lwa Cementi is in hot soup. Ambassador Marvin, a music promoter accuses Alimpa of...
Uganda Wildlife Authority clarifies the terms and conditions of purchasing gorilla and chimpanzee permits. On the...
I've been a little bit silent for the past couple of weeks, catching up with...
Mistakes are unavoidable when driving in Uganda or any part of the world. No one...
On January 21, 2022, President Yoweri Museveni launched a new brand for Uganda as a...
Uganda was recently ranked among the top three countries in Africa with the most generous...
Gorilla habituation in Uganda is a common meaning to stay with the gorillas for almost...
Liverpool beat Chelsea to win the FA Cup in a much-contested encounter yesterday. The match ended all square in the 90 minutes as both teams...
As we went into the weekend, Liverpool were at the nose of Manchester city. Only one point separated the two teams. It was a...
Six media houses have been found in breach of the minimum broadcasting standards according to Th Uganda Communication Commission (UCC). This happened after a complaint...
Faridah Nakazibwe has kept the public in limbo about her relationship with Singer Bruno K ever since rumors broke out that the two had...
News reaching our desk,  Veteran politician Yona Kanyomizi has passed away this afternoon in Nakasero Hospital. The 82-year-old served in various high-profile roles such as...
After the big flop of the first concert, Walukaga Shafiq alias Fik Fameica decided to make a comeback after revising his notes. He held...
A few months ago, Semanda Mansour alias king Saha revealed that he would be having a concert on the 14th of February 2023 when...