Kidepo Valley National Park is East Africa's hidden jewel, located in the Karamoja region of Northeastern Uganda. Kidepo lies in the Kaabong district close to Uganda's border with Kenya and South Sudan. It is one of the most splendid protected areas, established in 1962, and extends to cover a land area of 1442sq.km.
Wildlife to see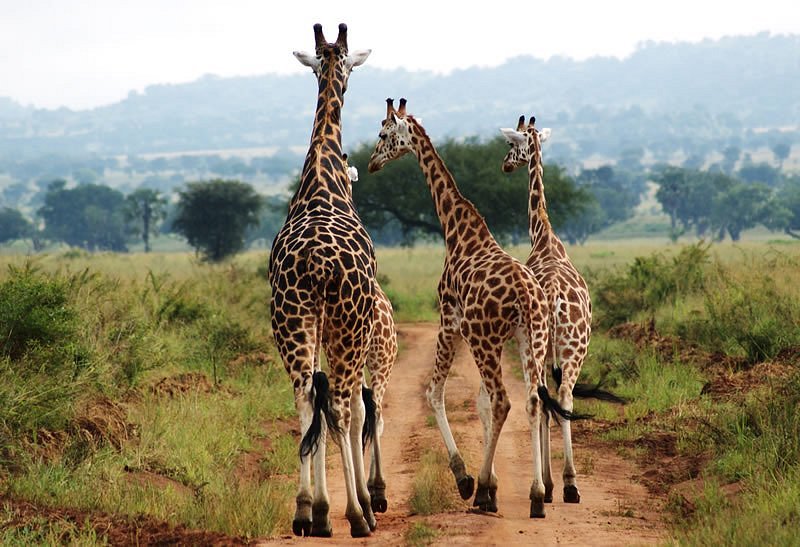 Kidepo Valley National Park is one the best wildlife safari destinations in Uganda, home to more than 77 mammal species. The common wild animals to look out for on Uganda safari in Kidepo include the Rothschild giraffe, leopard, cheetahs, caracals, wild dogs, lion, elephants, bat-eared fox, black-backed jackals, aardwolf, hyenas, buffaloes, elands, lesser & greater Kudu, Uganda Kobs, Klipspringer, dik-dik, mountain reedbuck and more. The primates to expect to see on the Kidepo National Park tour include patas monkeys and bush baby, etc.
Bird species to identify in Kidepo
More than 470 bird species live in Kidepo and they include the black breasted barbet, greater kestrel, Abyssinian roller, white-bellied go away-bird, dark chanting goshawk, Kori bustard, red & yellow barbet, ostriches, little bee-eater, pygmy falcon, chestnut weaver, Egyptian vultures, yellow-billed hornbill, and red throated bee-eaters,
Other birds of Kidepo include singing bush lark, yellow-spotted petronia, African moustached francolin, crimson-rumped waxbill, scarlet-chested sunbird, standard-winged nightjars, straw-tailed whydah, steel-blue whydah, black-headed plover, orange-winged pytilia, Nubian woodpecker, African grey flycatcher, red-cheeked cordon-bleu, Eastern pale chanting goshawk, Fan-tailed raven, broad-tailed warbler, and more.
Narus Valley
The Narus Valley is largely an area with rolling grassland plains, enclosed by outlying mountains. It is where the permanent water is found and attracts a huge profusion of wildlife including oribis, leopards, buffaloes, lions, etc. This is an area where you will find the Narus dam in the valley and waterhole near the tourism center making it the best place for wildlife viewing.
Mount Morungole
Mt. Morungole is home to IK tribe that lives on its summits. The Morungole stands at an altitude of 2750m and it is crossed by the Narus and Kidepo River along the Southern boundary. Visiting the Ik involves some hiking to the top of Morungole Volcano.
Namamukweny Valley
For birders on a guide or self drive Uganda tour in Kidepo, Namamukweny should be a must-visit. This is an ideal spot to find the Abyssinian rollers, white-crested turacos, green wood hoopoe, common bulbul, eastern paradise whydah and more.
Kanangorok hot springs
Kanangorok hot springs are a few remarkable attractions worth exploring on Uganda safaris in Kidepo Valley National Park. These are located 11km beyond the Kidepo River near South Sudan border.
Lonyili Mountain
Mt. Lonyili is found between Kitgum and South Sudan border close to Kidepo Valley National Park. It is a montane forest-dominated mountain and home to the black and white colobus monkeys plus other primates.
Apoka tourism center
Apoka Tourism Center where you will find Kidepo National Park guides and it overviews the lush Narus Valley. It is an area to start your birding, game drive, and other activities while in Kidepo N/Park.
What to do while visiting Kidepo
Game drive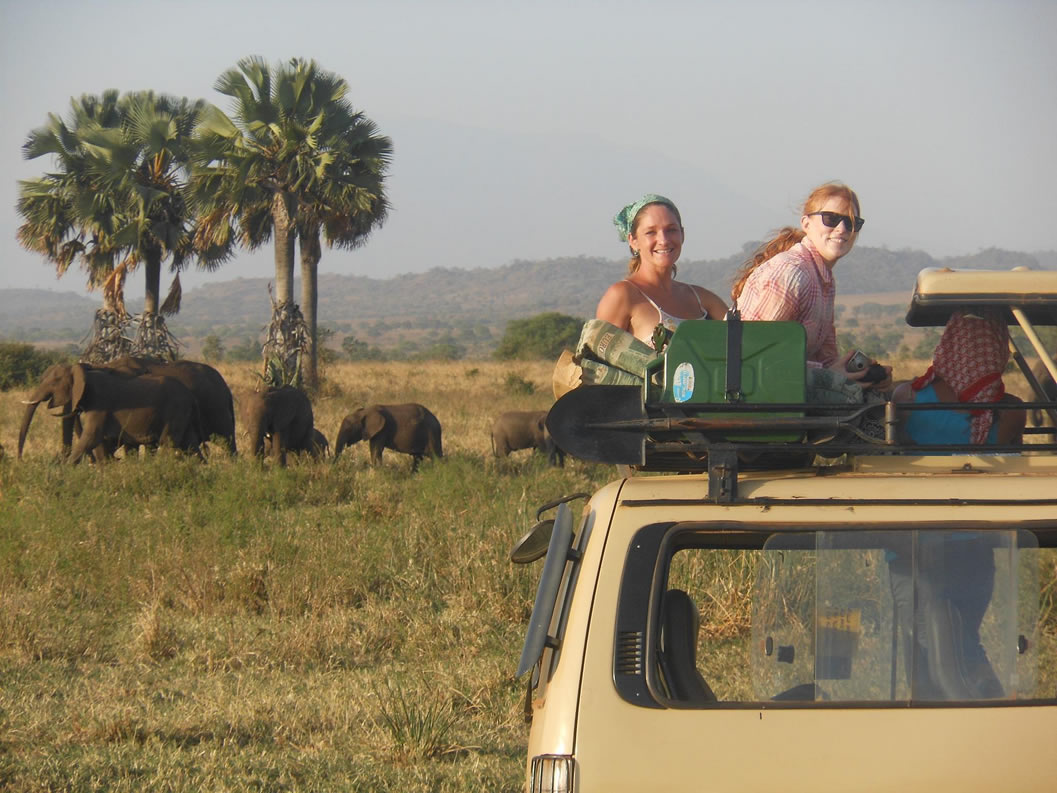 Kidepo Valley National Park offers excellent wildlife/game viewing experiences in Uganda and East Africa. Plenty of wildlife species are available for viewing on a game drive including elephants, buffaloes, cheetahs, leopards, giraffes, bohor reedbucks, Uganda kobs, Jackson's hartebeest, waterbucks, and more.
Birding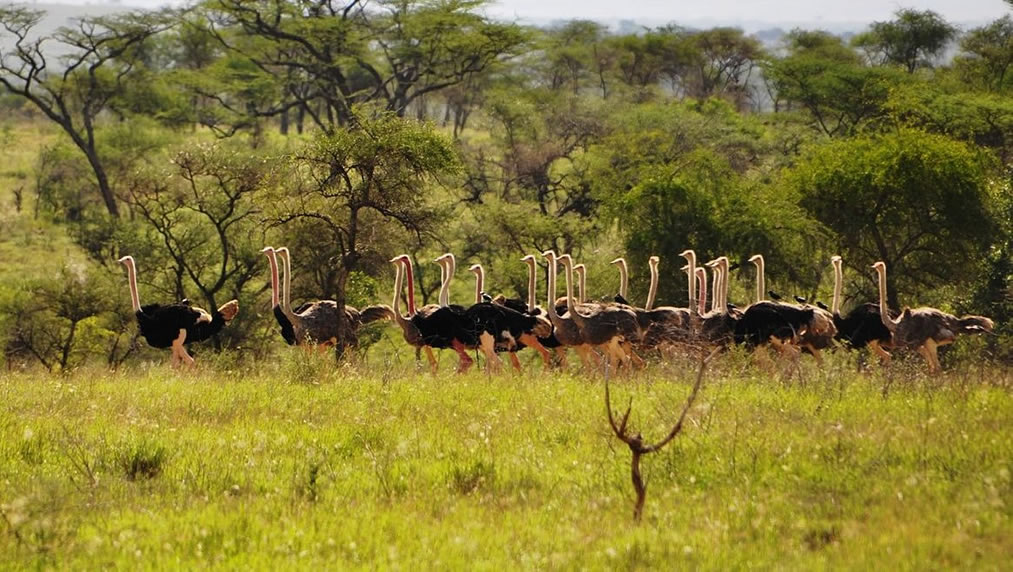 Kidepo is a rich birding spot, offering amazing bird sightings, especially at the edge of Narus, Apoka Rest Camp and Namamukweny Valley. The park's birds to see include little green bee-eaters, superb starling, black-headed plover, yellow-billed shrike, standard nightjar, white bellied tit, Kori bustard, ostriches, African swallow-tailed kite, singing bush lark, secretary bird and many others,
Nature walking/hiking
Explore Kidepo on foot while on a 5km walking trail via the Narus Valley, about 2-3 hours' guided nature walk. It is a perfect option to explore the park's diverse wildlife and birds while also viewing the spectacular landscape. The best locations to consider for nature walks/hiking include Mount Morungole, Lonyili trail -25 km, Lomej Mountain, Apoka, and others.
Cultural encounters
Cultural encounters at Kidepo National Park are best done while in the IK people and Karamojong communities. The IK live high on Mt. Morungole and the Karamojong are in the Manyattas/Karamojong villages. Both communities offer authentic African cultural experiences.
Best time to go for a tour in Kidepo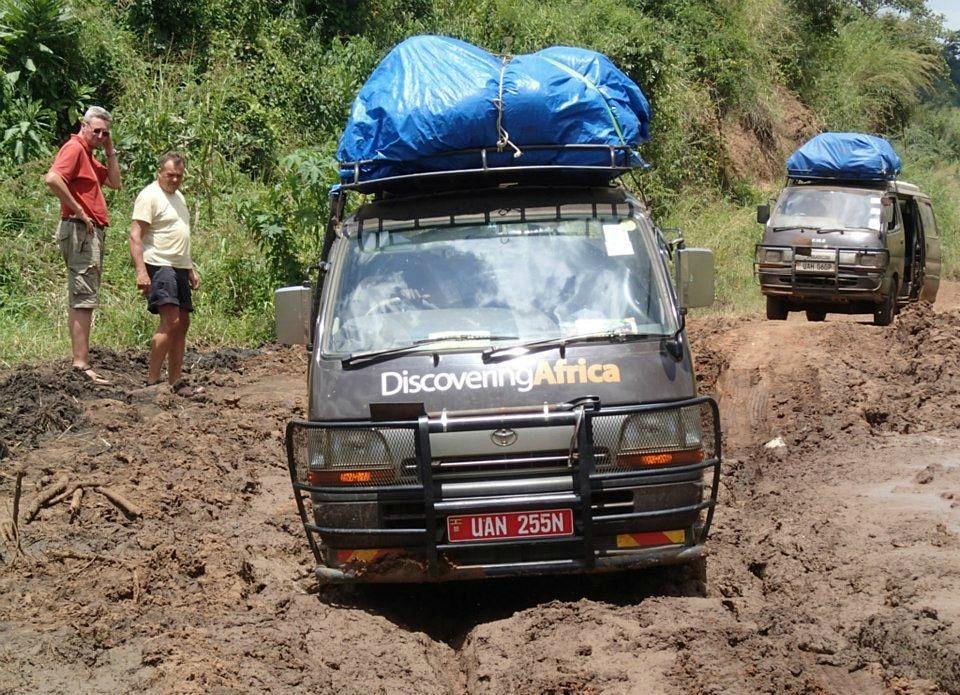 Kidepo Valley National Park's tourism activities are open to visitors all year round. The best time to travel for a holiday in the park though is during the dry season. This when you will have a smooth drive through the park while enjoying the excellent view of wildlife. The peak/dry season/months in Kidepo: September, October, November & December, January and February.
Where to eat & stay in Kidepo National Park
Apoka Safari Lodge
Apoka Rest Camp
Kidepo Savannah Lodge
Nga'Moru Wilderness Camp
Getting there
Kidepo Valley National Park 9-10 hours drive on the Kampala-Gulu-Kitgum route, 13 hours drive on the Kampala-Soroti-Moroto route. About 2 hours' flight starting from Entebbe International Airport (EBB) to Kidepo airstrip.