This is Our Uganda! Today Uganda is a peaceful and stable country. Travellers will find a unique, nebulous of uncommercialised offerings. From the snow capped Mountains of the Moon to the mighty River Nile, primates, traditional and water safaris – Uganda is a country waiting to be discovered.
1. Bwindi Impenetrable National Park
The Bwindi Impenetrable National Park is one of the only three UNESCO world heritage sites in Uganda. Located in Kanungu District, Bwindi is the most popular of all Uganda's national parks. This forested park hosts nearly half of the world population of the mountain gorillas. The population of the mountain gorillas lives in two distinct populations; one in Bwindi and the other in the Virunga mountains.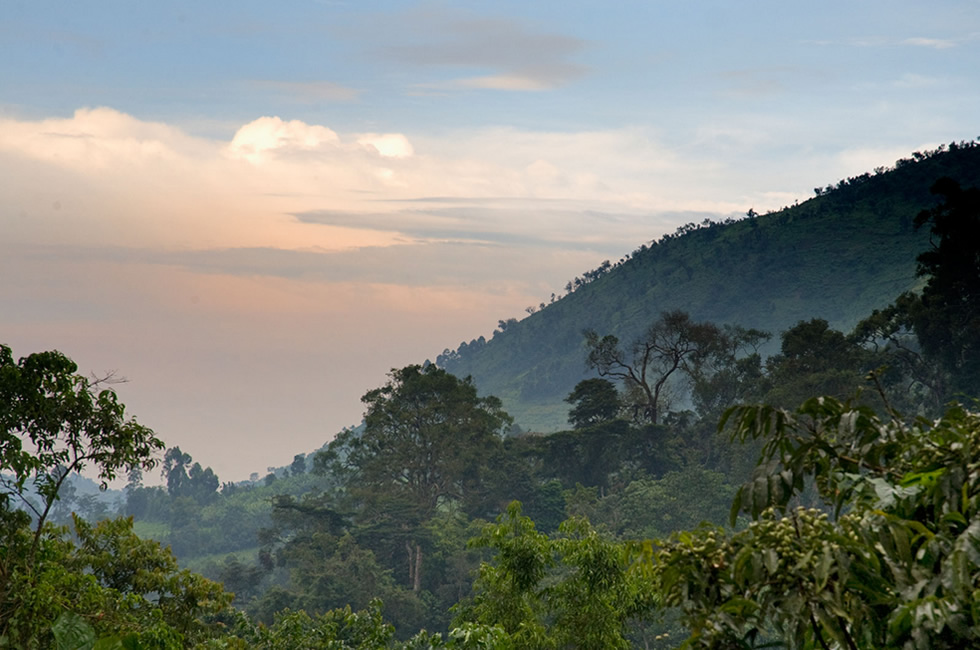 According to the 2012 Census that put the population of the mountain gorillas to 880 individuals, Bwindi Impenetrable Forest was found out to host 400 mountain gorillas, a rise from the 2006 Census that found out 302 gorillas. You can plan a gorilla trek in Bwindi and experience the beauty of this park that is mainly composed of a forest! In the morning hours, the forest canopy is covered with snow.
2. Mgahinga Gorilla National Park
Mgahinga Gorilla National Park is the most scenic of all Uganda's national parks. Located in South Western Uganda, Mgahinga sits high in the clouds. The park is located in Kisoro Town, the region's prettiest town. The Mgahinga Volcanoes offer an idyllic setting that is visible many kilometres away. These three volcanoes are Muhavura (4127m), Mount Gahinga (3474m) and Sabinyo (3669m).
The Mgahinga Gorilla National Park is a great place to see the mountain gorillas. Mountain gorilla tracking in the park depends on gorilla movements across the borders. Other activities to enjoy within the park are;
tracking the rare golden monkeys
Experience the Batwa Trail and see the past life of the Batwa
Hiking the Virunga Volcanoes
3. Lake Bunyonyi
Lake Bunyonyi is known as the "Switzerland of Africa". This lava dammed lake is believed to have been formed 10,000 years ago. Lake Bunyonyi is one of the most beautiful places in Africa. The park adopts its name from "birds". The beauty of Lake Bunyonyi is characterized with a great number of islands. There are 29 islands within this relatively small lake and some of its islands are historical such as; the Akampene Island where unmarried pregnant women were left to starve to death, Bwama Island where anti-leprosy drugs were introduced, Njuyeera Sharp's Island etc.
4. The Crater Lake Region
5. Bottom of the Murchison Falls National Park
6. Kidepo Valley National Park
7. Kibale Forest
8. Ssese Islands
9. Kazinga Channel
10. Rwenzori Mountains