Following the reportedly poor health condition of Hon. Kyagulanyi Ssentamu, the jailed and tortured legislators demonstrations broke out today in Kampala and several other towns in Uganda. This follows reports of illegal detention and torture of several legislators including the Kyadondo East MP Kyagulanyi Ssentamu aka Bobi Wine, Francis Zzaake Butebi and others.
The demonstrations that started this morning when Kyagulanyi supporters bid the Uganda Police to release the detained legislators. It has been reported that violence first broke out in Kiseka Market before spreading to other suburbs of Kampala including Najjanankumbi, Ndeeba, Kibuye, Nateete, Kamwokya, Wandegeya, Kabalagala, Kamwokya, Old Taxi Park, Makindye among others.
The Police has spent the day battling with the rioters who had closed several roads putting business to a standstill.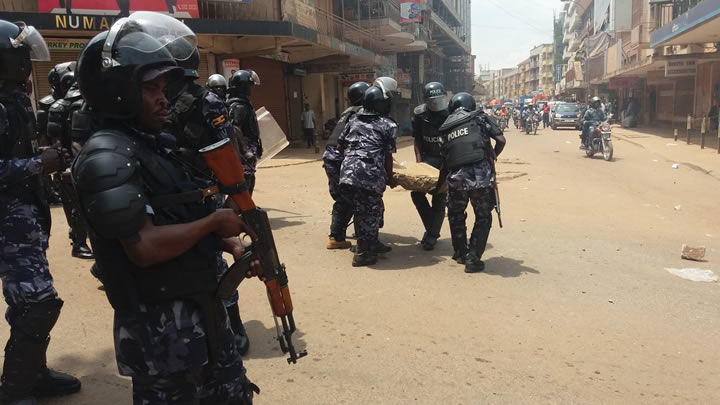 The demonstrators gave the Uganda Police a hard time thus prompting other security forces to engage the rioters. The Military Police (aka Red Tops) and the Uganda Police Defence Forces came in to intervene in what was turning into a deadly riot.
Several bullets have been fired and teargas has been used to disperse the rioters who had blocked most of the roads leading to Kampala.
Journalists beaten up
During the scuffle that has engulfed the city, several journalists have been thumped by the security organs while covering the riots. Two NTV Uganda journalists were reportedly beaten up and arrested by the Security Personnel while covering the riots within Kampala Central Business District. The two journalists have been identified as Juma Kirya and Ronald Galiwango and are now reportedly kept in an unknown location.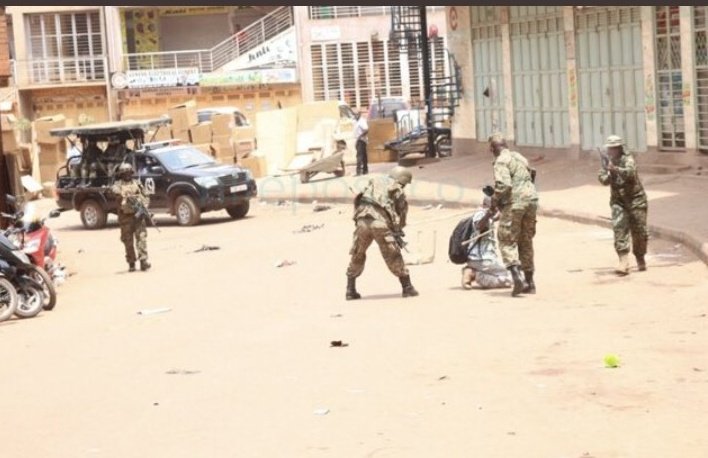 This action has been condemned by the Uganda Media and the journalists online have started up a campaign called #JournalistIsNotACrime aimed at fighting for the rights of journalists to report freely.
Beating up journalists is not something new in Uganda. Security organs have on several incidences beaten up journalists, confiscated their cameras and at times even destroy recorded materials!