City socialite, Sheilah Gashumba, has been for so long been accused and rumored that she has done several abortions as well as getting miscarriages. Meanwhile on Tuesday's Uncut celebrity gossip show of NBS TV and Sanyuka TV, the former NTV The Beat presenter disproved the allegations that developed sometime back that she aborted and also had miscarriages.
Frank Gashumba's daughter frankly refuted the abortion and miscarriage allegations as she put the record straight, revealing how she has never been pregnant nor had a miscarriage. Sheilla added on that some jealous people just spread false rumours about her with their main aim of bringing her down.
God's Plan's fiance went on posing that she's one person who hardly gets sick claiming that even if you check around the hospitals in town you will struggle to find her hospital documents but only jealous people go on spreading fake news about her that she has been conceiving and end up aborting them. She also rebuked the allegations that also circulated way back that she had a miscarriage.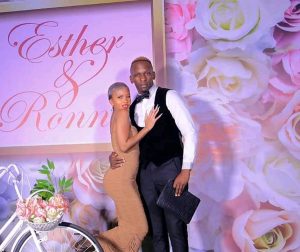 Talking of jealous people, Sheillah together with her boyfriend refuted the rumours that also spread that the couple was forced out of a 5-Star hotel over failure to pay their bills. The couple added on that people have struggled to see them separate but they have failed to meet their goal reason being they (sheillah and God's Plan) are 'Best Friends' ahead of being lovers.