4 Signs You're in Love With the Wrong Person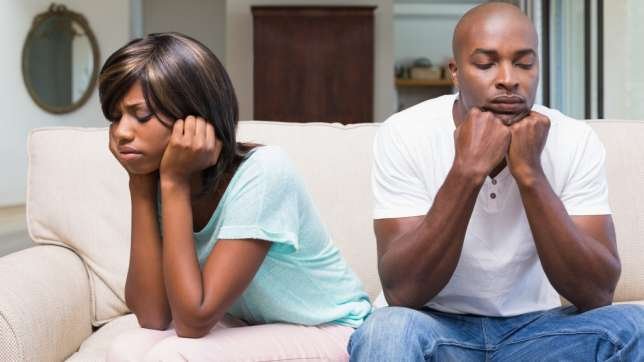 No matter how in love you are, there may come a time when your relationship just doesn't feel right. That uneasiness could just be the typical restlessness couples sometimes feel or it could be a sign you're not with your best match. In fact, you may have fallen for the wrong person.
Here are four signs you might be with the wrong person.
1. Your self-esteem has taken a hit
Love shouldn't hurt. If you find that you feel worse about yourself after spending time with your partner, it's time to reevaluate your relationship. A loving, healthy partnership should make you feel good about yourself. Unfortunately, once your self-esteem has diminished due to a bad relationship, a vicious cycle begins where you continue to accept poor treatment because you feel you either can't do better or don't deserve better.
2. You're not yourself
Someone who truly loves you will accept you for who you are. You should not feel pressured to fit into a mold your partner has carved out for you. You owe it to yourself to live an authentic life. If you feel you have to downplay certain aspects of your personality or pretend to enjoy events or activities you could care less about, you are doing yourself and your partner a disservice.
3. You don't feel safe
One indication that you're with the right person is you feel both emotionally and physically safe. If your partner has been physically or verbally violent, you must know this isn't love. Take the necessary steps to remove yourself from this situation and surround yourself with people who can ensure your safety. What may feel like love is often fear or even distorted hope.
4. You're pining for someone else
Are you constantly thinking about a past love and wondering, "What if?" This could be your heart's way of nudging you and letting you know you're in the wrong place. And according to research, a rekindled romance may be more successful than your current one.
Source: Cheatsheet.com
The post 4 Signs You're in Love With the Wrong Person appeared first on Bigeye.ug.
This post was syndicated from Bigeye.ug. Click here to read the full text on the original website.
Follow us on twitter @theugandatoday