Military coup reportedly underway in Zimbabwe after army chief gives Robert Mugabe 24 hours to vacate office
A coup is reportedly under way in Zimbabwe, with reports on social media claiming that the head of Zimbabwe military Constantino Chiwenga has given President Robert Mugabe 24 hours to vacate office after sacking his vice president Emmerson Mnangagwa.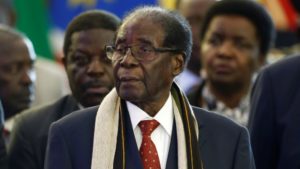 According to Associated Press, Zimbabwe is on edge as army tanks are seen outside the capital a day after the army commander threatened to "step in" to calm political tensions over the president's firing of his deputy.
The Associated Press saw three tanks with several soldiers in a convoy on a road heading toward an army barracks just outside the capital, Harare.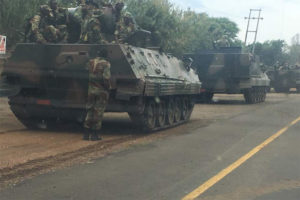 While it is routine for tanks to move along that route, Tuesday's timing heightens unease in this country that for the first time is seeing an open rift between the military and 93-year-old President Robert Mugabe.
Mugabe last week fired Vice President Emmerson Mnangagwa and accused him of plotting to take power.
Over 100 senior officials allegedly backing Mnangagwa have been listed for disciplinary measures by a faction associated with Mugabe's wife.
This post was syndicated from Matooke Republic. Click here to read the full text on the original website.
Follow us on twitter @theugandatoday