BREAKING! Stella Nyanzi suspended from Makerere for insulting First Lady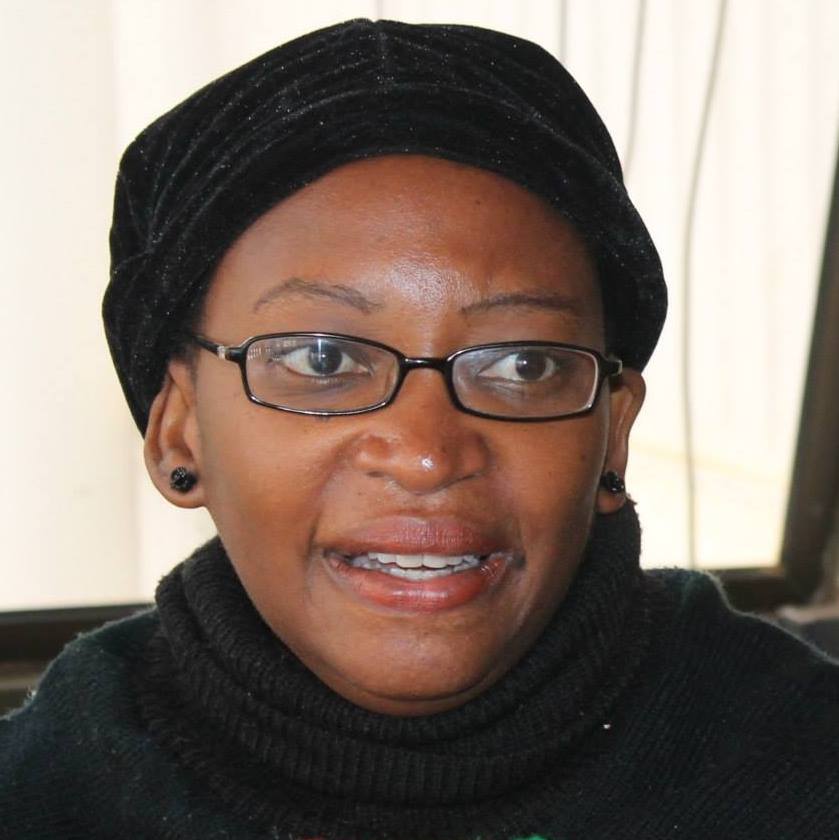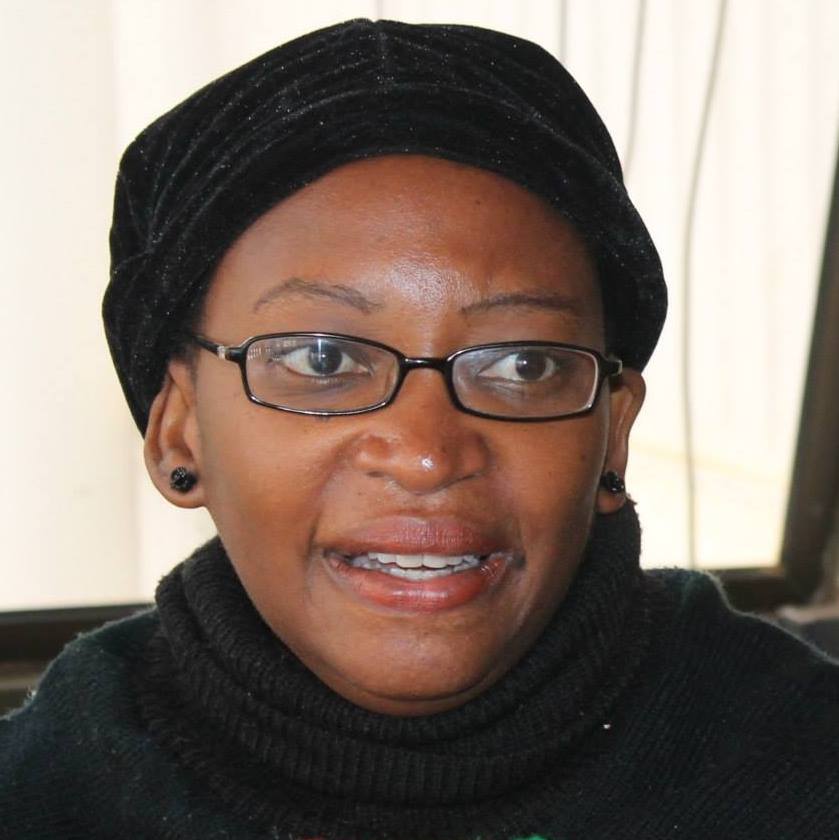 Makerere don, Dr Stella Nyanzi has been indefinitely suspeneded from Makerere  University. The Makerere appointments board suspended Dr Nyanzi after her continuous scarthing attacks on the First Lady and Education minister- calling her "brainless" and a woman with a "tinier vagina."
"It is regrettable that Dr Stella Nyanzi has made it a habit to insult, dehumanize and castigate the line minister of education and sports under whose docket Makerere University's supervision falls." The letter by Mr Bruce B Kabaasa, the chairperson Makerere University appointments board reads in part. Below is the full sacking letter: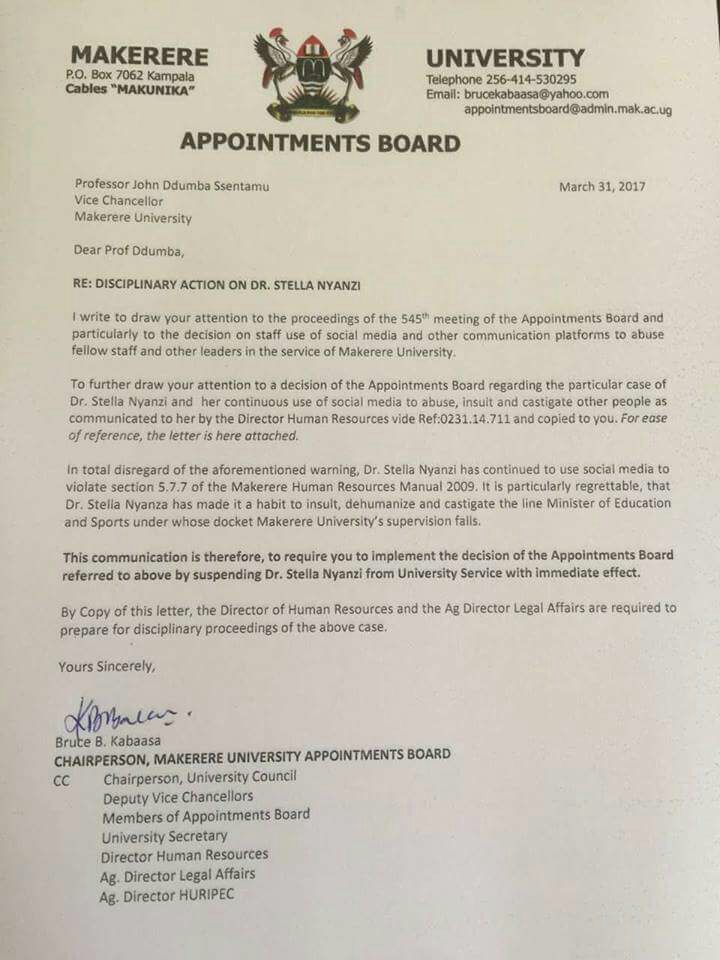 The post BREAKING! Stella Nyanzi suspended from Makerere for insulting First Lady was published by the awesome team at CampusBee.
This post was syndicated from CampusBee. Click here to read the full text on the original website.
Follow us on twitter @theugandatoday